How is the Painting Made?
Niki's approach to painting is with respect to the most important part of a painting; the overall composition. Careful thought to composition leads to well balanced and harmonious artwork, which is pleasing to the eye and to the senses.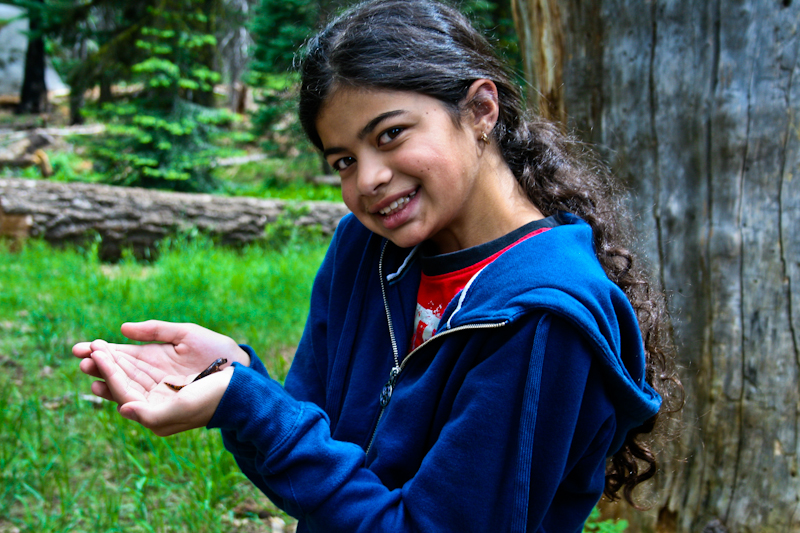 Choose a photo with good overall composition and clarity. The background and position of the salamander could be improved. This photo was taken at Yosemite National Park in California.
The utmost care and attention is given to the portrait itself. The portrait must capture the likeness, personality, and essence of each person. The flow of artistry from the portrait to the landscaped background must be natural and compelling. The full purpose of Living Portraits in Nature is to offer you a joyful moment in time, captured in an enduring oil painting, which can be cherished every day. This unique painting will serve as a unique heirloom for generations to come.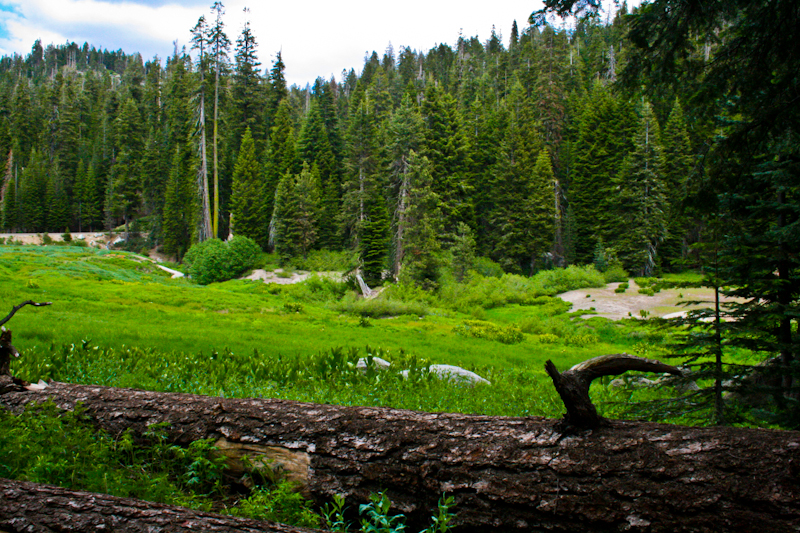 This background photo was taken at the same location but from a different angle. It provides a fuller and richer backdrop to the subject. The photo on the right shows the salamander in a more interesting and more visible position.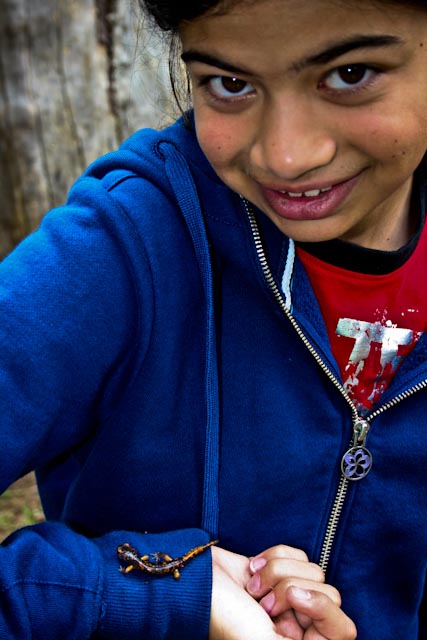 Living Portraits in Nature is a collaborative effort between the artist and you; in order to compose and create a memorable and unique piece of artwork. The artist will work from multiple photographs as well as personal contact with you, in order to ensure that the composition being captured in oils will be fulfilling and satisfying to both the artist and you. The artist takes great pride in accomplishing this goal!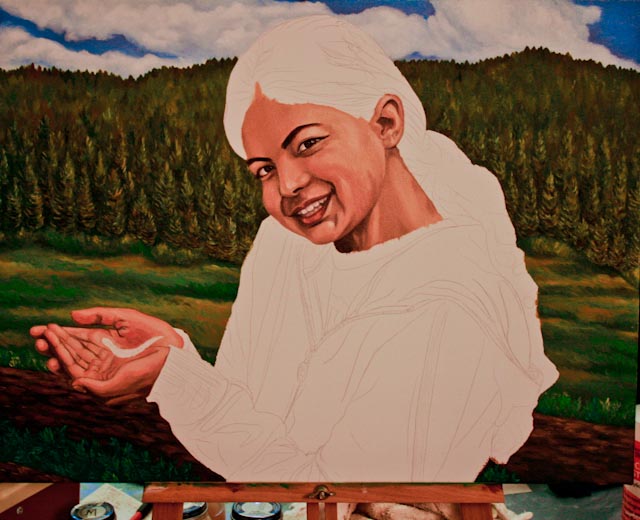 After the drawing is transferred to the canvas, the background is painted in followed by the face and hands.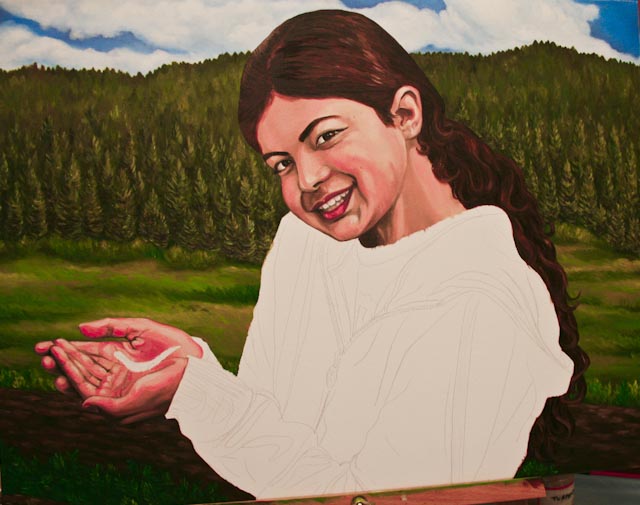 The hair is added. Then the salamander and the clothes are painted in.
Living Portraits in Nature is a truly original work of art. It is not a photocopy of a photograph, but a collage of information gleaned from several photographs, as well as other sources, in order to create and build a harmonious work of art.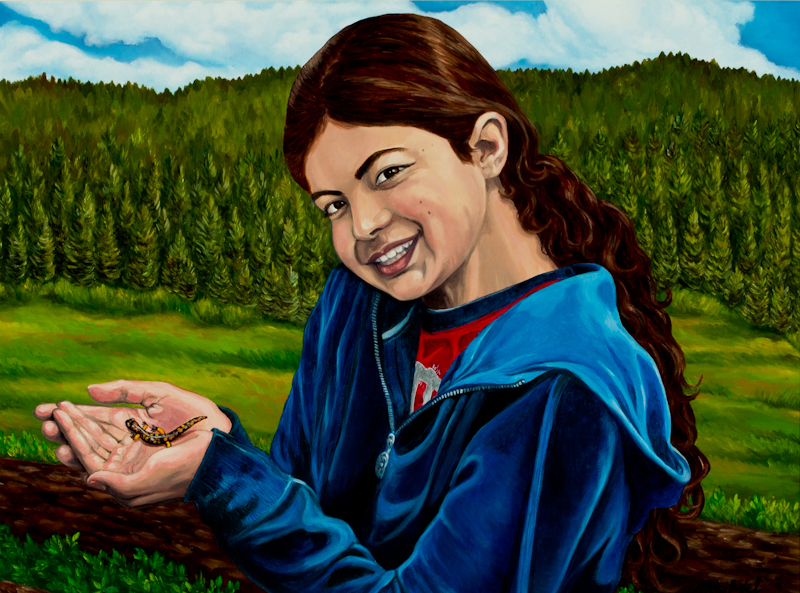 The finished painting captures the best of all worlds and brings an adventure to life.
The completed oil painting will be a realistic and artistic representation of a special place and time personally crafted just for you. The painting is actually personalized and will therefore have greater meaning for you as well as for the artist, for whom creating unique works of art is very exciting. An example of personalizing the painting may include the addition of your favorite flowers in a garden setting portrait. An example of the artistry involved might include the incorporation of billowing cumulous clouds in an otherwise clear blue sky, in order to give the painting a more interesting dramatic effect.